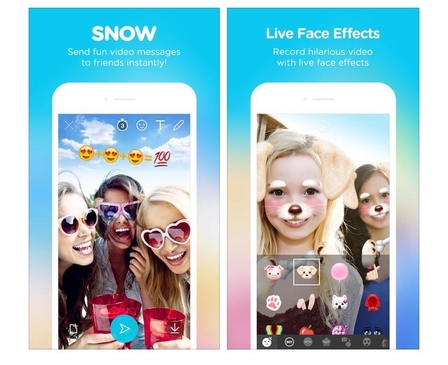 Now that smartphones are getting better, it seems to work well as a video authoring tool. The video below is an image created using the SNOW smartphone app. I recorded in the SNOW app using a template that changes the face to pig shape in real time. SNOW has various real-time face transformation functions and is available for free.
Sometimes I use blue screen as wallpaper but in some conversion case SNOW provide background in monochrome on its own, so I can easily process transparent screen.
I use "Paper 53" iPad app that hand writes, and the computer screen is recorded using the Quicktime player.
Two recorded videos are synthesized using Screenflow on Mac.
The video below is also a composite of video and lecture video using SNOW. I do not have such a nice beard in the real world 🙂